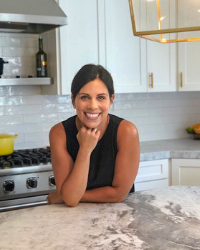 I am a passionate real estate professional, specializing in the sale of new and existing homes in Los Gatos, San Jose, Willow Glen, and Campbell. With many years of experience in interior design and staging services, I am well-versed on the ins and outs of what sells a home. Having a strong background in outside sales and managing many large accounts, has made me an expert in negotiating and closing deals. My sales experience, formal training and success working with clients, has equipped me with the knowledge and skills necessary to help my clients either sell their home or find the home of their dreams. Client satisfaction is at the forefront of my priorities and I have built a successful career upon referrals from family, friends, neighbors and colleagues.
Growing up in San Jose, California has given me a unique advantage in my profession. Whether it's schools, outdoor activities, restaurants or real estate, I have the inside scoop on all things Silicon Valley, which proves to be invaluable in the industry.
I love real estate. What truly motivates me is developing relationships with my clients and working with them to find their dream home. I bring integrity, energy, hard work and creativity to every transaction. If you are looking for a real estate professional who finds joy in the home buying/selling process, then let's get started.