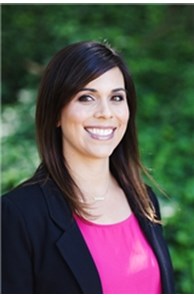 I GREW UP in San Jose, California. Yes, that's right! I'm a local native and specialize in the sale of new and existing homes in Los Gatos, San Jose, Willow Glen, and Campbell. Whether it's the schools, trails, restaurants or real estate I have the inside scoop to all things Silicon Valley.

PRIOR TO REAL ESTATE I had a career in corporate sales and interior design. This coupled with my real estate expertise and passion working with clients has equipped me to help you buy a place to call your own.

I ENJOY being active, working out, being adventurous, creating lasting relationships, and living a healthy lifestyle.

BEING CREATIVE is great. Whether it's the latest technological gadget or social media trend, I love learning as much as I can about technology.
I love selling real estate. It's that simple. Developing relationships and helping people find their dream home energizes me. There's no better joy than to have my clients become part of my life and I take pleasure in conducting their business as if it were my own. I bring integrity, energy, hard work, and creative services in every detail of the real estate transaction. It's with pure delight to share my favorite places and experiences with people planning to move here. Let's get started!